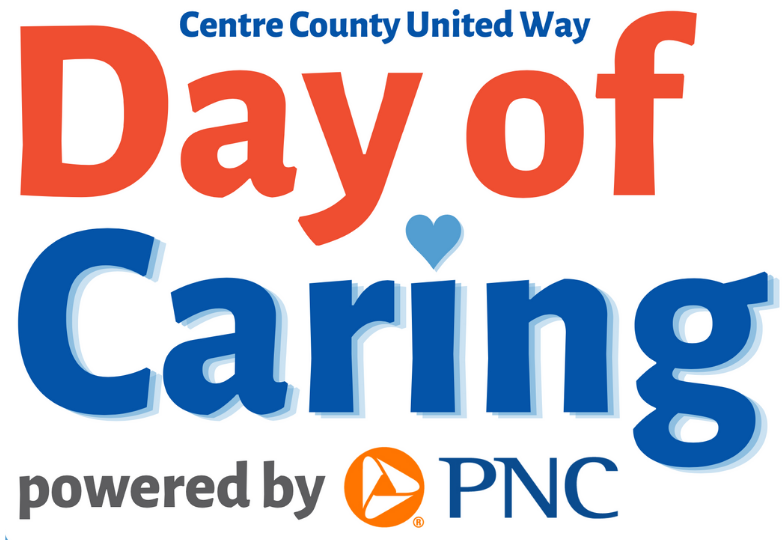 VOLUNTEER REGISTRATION IS OPEN!!
The 2021 Centre County United Way Day of Caring powered by PNC
is scheduled for Thursday, October 7, 2021. All of the projects have been
submitted and we are ready for volunteers to register to participate!!
We need YOU! Please join US!
Follow these simple steps to register:
1. You'll need your entire team 'assembled' prior to registering your group.
2. Once in the registration portal you'll be required to register each person individually (including each team member) on the combined form with T-shirt size and if attending the Kickoff Breakfast at the Bryce Jordan Center.
3. Review the 'Project List' of available 2021 Day of Caring powered by PNC projects.
 Click Here to go directly to the project list. You may choose 2-3 projects you/your group are interested in working on (not required) and list the 'Project Codes' on the registration form. We will do our best to assign you to one of your choices. 
4. You are ready to register! Click Here to complete the registration form. You will get an email reply assuring your registration has gone through the system correctly. That confirmation will ask you to confirm your data and give further helpful Volunteer tips.
5. Next step is "on us." Sit tight while we coordinate volunteers with project sites. We will be sending you an email with those details after registration closes on September 15.
IMPORTANT: All project sites and volunteers will be required to follow CDC guidelines here. Masks are required indoors and social distancing observed. Additionally some sites will have further requirements.
DEADLINE TO REGISTER IS WEDNESDAY, SEPTEMBER 15, 2021